Men's volleyball club COMPREX was founded in Valjevo 15.10.2001. year and registered the decision of the Ministry of Education and Sports Republic of Serbia under no. 661-02-1672/2001-11 of 05.11.2001. year. Entered in the Register under the number of sports organizations. 9572. and registered Decision no. 349/01. from 15.11.2001. The Volleyball Federation of Serbia and the activity code 92622, registration number: 17364740, PIB: 106198994.

After ten years of work, competition in the lower ranks, the club is taking first place in the regional league won a place in Second republic league of Serbia.

In the picture first team OK Comprex with coach
Alexander Marovic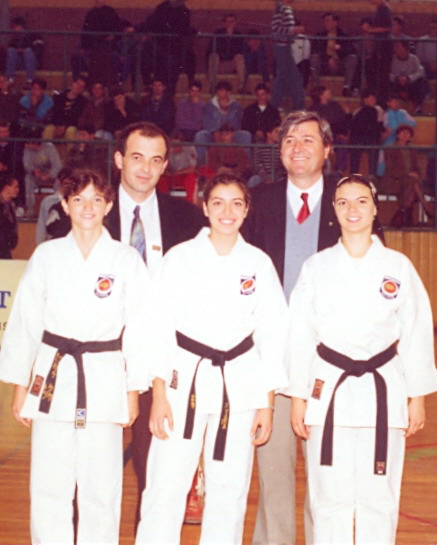 As one of the largest karate club in the former Yugoslavia (over 400 members), Karate Club COMPREX won the organization of Serbian championship in karate for juniors. Championship was held in Valjevo in 1992.



The figure women's champion kata team and coach
Dragan Gane Mitrovic , karate master third Dan